Will is here and today I'm here to tell my impression so far to the newest eroge that I play, Majo Koi Nikki. But before that, first, it's been 3 months since I opened this blog. I never thought it's 3 months already. Time walks kinda fast when I don't feel it.
Back to Eroge that I will talk about this time. I decided to play Majo Koi Nikki because one of the writer of Majo Koi Nikki is Niijima Yuu-sensei. I really respect him as writer, so of course I won't miss to play eroge that have him as writer. I finished common route (Prologue) in Majo Koi Nikki a week ago, but because of RL stuff and university stuff like assignments and tests, I can write about my impression about Majo Koi Nikki so far now. Not took that long to finish its common route. If i remember, probably I took 4-6 hours to finish its common route.
Well, here are my impression about Majo Koi Nikki
Maybe there is a little spoiler in my impression, so read at your own risk
First of all, let's begin my impression about Majo Koi Nikki from its story. Remember that my impression on its story so far is based only on its common route (and probably along with some heroine story).
I think it's been a while since the last time I read eroge that really interesting and didn't get me bored even once. Probably since I read Natsuyume Nagisa I think. 9.5 out of 10 from me for its common route (prologue). To be honest, I think the story is really great, but kinda complicated and confusing. Sometimes a question mark appeared above me because of how confusing it's. Well, Majo Koi Nikki has mystery in it, so it's natural if people get confused with its story. That's how story that has mystery works after all. If you planned to play Majo Koi Nikki, I hope you ready for having many questions about it in your mind.
For me, I think Majo Koi Nikki's story common route (prologue) divided into two parts. The first one is Reality part where Alice is the protagonist (though she is also one of main heroine in Majo koi Nikki, since it's from her view, I think she is the protagonist for this part). The other one is Diary part where Takumi is the protagonist. Kinda reminds me of Clover Day's, but it's still really different from Clover Day's. Btw, I'm surprised to see H-scenes so early in common route (prologue), moreover it had 4 H-scenes already just in common route (prologue). Maybe I got surprised, because I never played eroge that has H-scenes so early in common route (excluding route) before. Also, the joke in Majo Koi Nikki is kinda weird, but really funny. Some of those jokes are………….
Mario Kart Joke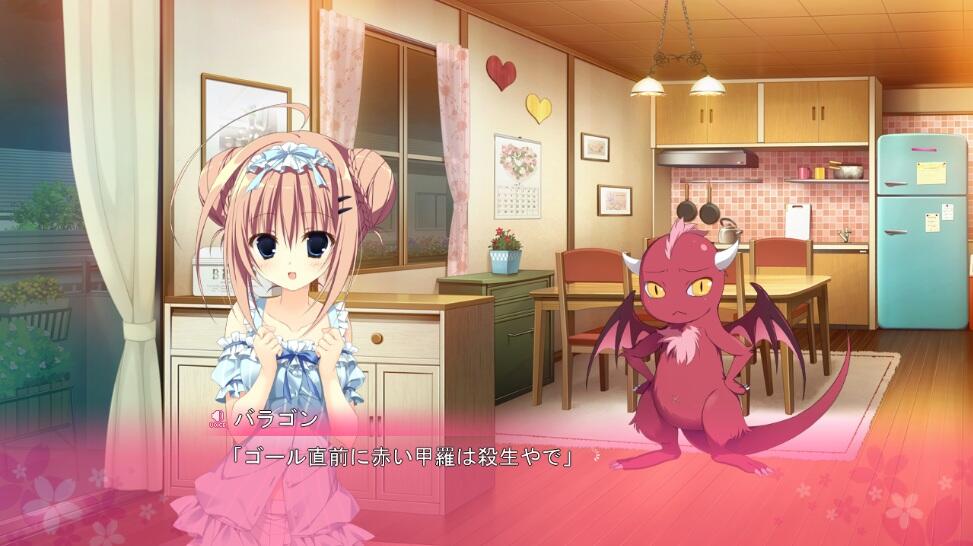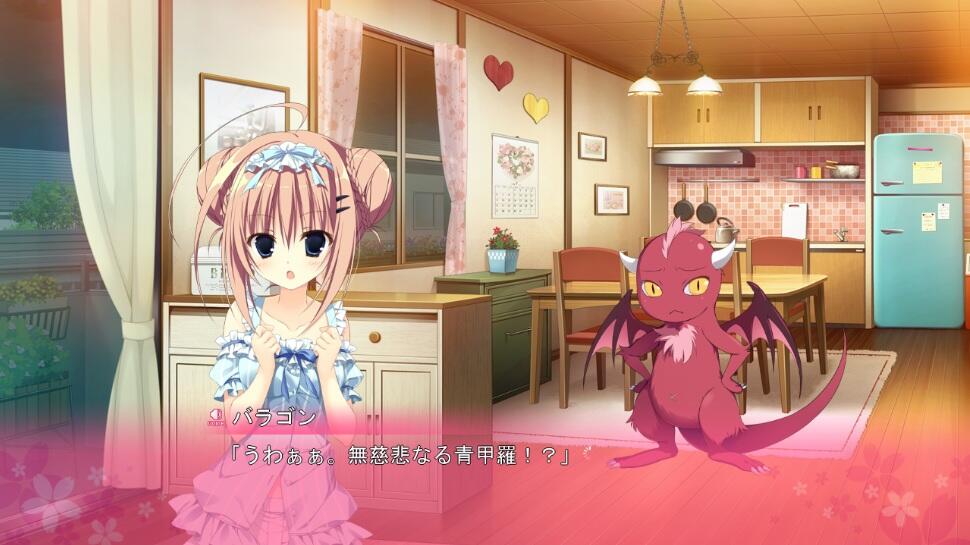 Probability Joke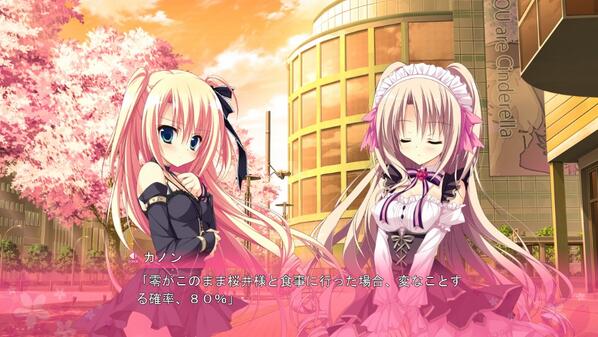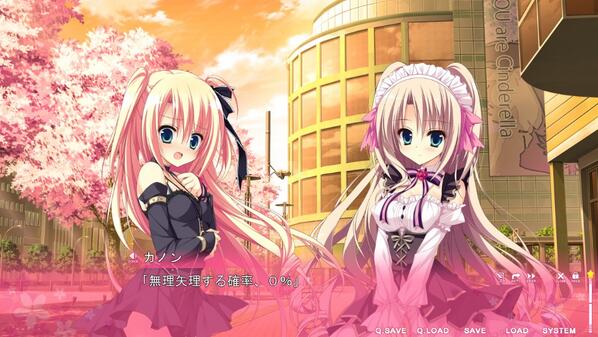 If you understand what they said there above, I'm sure you will be laughed for sure. There are many kind of joke in Majo Koi Nikki, but only those jokes that I can told to you. If you want to know more, just play Majo Koi Nikki.
Opening video of Majo Koi Nikki is great. Though its music still not in Hatsuyuki Sakura level, Its music (Including BGM, OP song, and ED song) is also great too.
Move to character. First is the protagonist, Sakurai Takumi. He isn't only just a pervert, but also 100% playboy. Well, I think it's kinda rare to see a playboy protagonist, maybe since playboy protagonist usually hated by most of people in my opinion, so that kind of protagonist rarely used as protagonist. But somehow they success make me liking him (the protagonist in Majo Koi Nikki) instead of hating him. Somehow I think he is amazing as protagonist and also somehow I salute him for what he did. he looks kinda badass playboy because of what he did. I also like his character design because his design is really fit with his playboy nature. His character design really show that he is really a playboy.
For heroines, there are 6 heroines in Majo Koi Nikki. the heroine that also the protagonist in the Reality Part, Nanno Alice. Tokeizaka twins, Tokeizaka Rei and Tokeizaka Kanon, the transfer student and the (self proclaimed) nun and angel , Suou Hijiri. The class president, Kashiwabara Mii. And The kuudere and mysterious girl, Fujita Konron.
Heroines in Majo Koi Nikki are really cute, especially Kanon and Rei. They're just too cute that even make me want to take them as my imouto. Still my favorite heroine is Konron. Also, I thought I will hate Hijiri for sure, but I'm wrong. At least, I can say that I don't hate her because though she is weird, she is really funny. Her weirdness that made her really funny.
I think my character rank for Majo Koi Nikki so far are like this:
Konron > Kanon > Mii = Rei = Alice >> Hijiri
That character rank can change because I'm in Hijiri's story so far (Cinderella Story chapter 2 finished). That means there are still some heroines story left that I don't read yet (Including Hijiri's story since I still don't finish it).
Here are some scene in Majo Koi Nikki:
That's all for my Eroge Impression on Majo Koi Nikki. I definitely will finish this eroge for sure since it's really interesting (and from Niijima Yuu too). Most likely, I will make a review about this eroge after I finish it.
Also, next I will prepare this month Eroge Spotlight (including Eroge Spotlight for this month). I will release all Eroge Spotlight in this month, in this week. After that, some other talks that related with eroge.